Hawaii Becomes the 15th State to Pass Same-Sex Marriage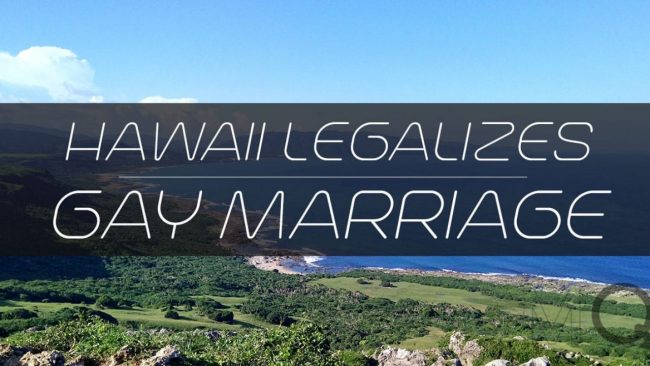 In yet another historic victory, the sunny state of Hawaii has become the 15th state to legalize marriage for same-sex couples. On November 13th, Governor Neil Abercrombie signed the a bill into law allowing the Hawaiian government to begin issuing same-sex marriage licenses on December 2nd.
For a long time Hawaii has led the national battle for equal marriage rights with its first historic case back in 1990 when two women women first applied for a marriage license. This eventually elevated to the state supreme court, sparking the national same-sex marriage debate in the 1990's with the eventual passage of the Defense of Marriage Act. [Washington Post]
Abercrombie has noted the positive impact this new legislation will have on the Hawaiian economy in terms of increase in tourism and marriage licenses for those looking to get married in the state's prime beach environment. Hawaii already makes a good sum of money off marriage tourism and it seems that the opportunities have become much bigger for not only Americans looking to get married, but many couples from Asian countries were same-sex marriage is not yet legal and in many cases being even being discussed, though their marriage may not be recognized when they return to their home country.
Either way I think it is about time the sunny state of Hawaii got around to this well overdue decision. I don't know about you guys but I am seriously in love with the idea of getting married on the beach.
I think its time for a vacation.
Cover Image Provided by Wikipedia Commons
Read More Male Sex Toy Buyer's Guides