First Coming Out From British Royal Family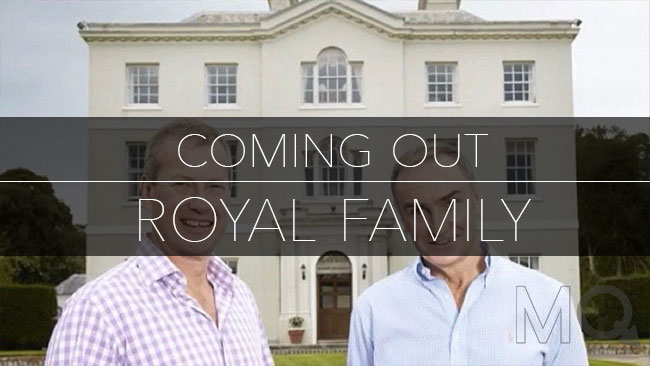 Lord Ivar Mountbatten, the cousin of Britain's Queen Elizabeth II came out as gay in a local interview MailOnline, making him the first member of British Royal family to publicly come out as gay.
As a result of several media outlets attempts to look into his personal life, he instead made a public offer to tell his own story in the right way. Not only did he come out to the world, but also introduced his new partner and bringing his previously secret life to the surface.
In good news, his entire family has supported his coming out process, including his ex-wife and his three daughters, who he was previously married to from 1944 to 2011. Back at the time he identified as bisexual.
He admitted that accepting his sexuality and the process to be difficult stating, " 'Coming out' is such a funny phrase but it's what I suppose I did in a rather roundabout way, emerging to a place I'm happy to be. I have struggled with my sexuality and in some ways I still do; it has been a real journey to reach this point."
In the interview he also revealed that him being in a royal family was never the problem, but instead the era that he had lived in. His boyfriend, James Coyle is an airline cabin services director. They met each other in a Swiss resort last year and are now living together in the countryside.
To this couple, embracing their sexuality was mutually challenging as James said: "I was driven into the closet by not wanting to come to terms with who I was and facing friends and family in the early years. I buried it. I even had girlfriends as I tried to work out what I wanted to be. It was not an easy time in my teens or 20s. I'm just so pleased now to have found someone who I am happy to call my partner. My work involves a lot of travel. For the first time I have had someone to come home to."
This may be just one of many firsts in the British royal family which for a long time sexuality has been considered a taboo. Although this is a sign of change, as the country and royal family evolve and progress to a more accepting tone.
Source : THE ADVOCATE
Read More Male Q Guides