Disney heir comes out as transgender, Blasts Florida's "Don't Say Gay" Bill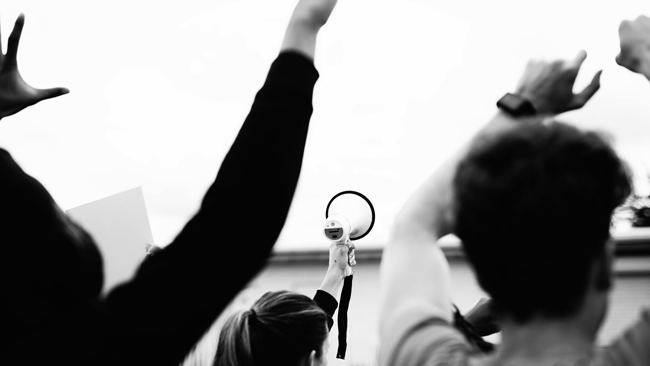 An heir to The Walt Disney Co. has publicly come out as transgender while condemning Florida's controversial "Don't Say Gay" bill. Charlee Disney, who now goes by Charlee Corra, and uses he/him and they/them pronouns described their own journey and condemned states who have been passing bills that seek to restrict the rights of the LGBTQ community in an interview with The Los Angeles Times last week.
The 30-year-old high school biology and environmental science teacher first publicly came out last month when they announced a $250,000 matching grant to the advocacy group Human Rights Campaign. During the gala event they also spoke on behalf of themselves and other members of their family about being supportive advocates for any person struggling against discrimination or bullying.
Charlee Disney Comes Out, Speaks Out Against Florida's "Don't Say Gay" Bill
Last week, Florida governor Ron DeSantis signed into law the controversial "Don't Say Gay" bill. The new law prohibits schools from teaching about sexuality or gender identity from kindergarten to third grade- in fourth grade and up however, they may teach these topics only if deemed developmentally appropriate by the state.
The legislation is widely regarded as a form of LGBTQ+ discrimination by critics. Many say it will adversely affect students in lower grades by denying them access to vital information about their own bodies, identity, and health. This law will also prevent young children from receiving necessary information on sexuality and gender identity, which is vital to their development and well-being.
Supporters of the measure say it was designed to protect young children from sexualization and gender confusion.
This was Corra'a first prominent public act of support for the LGBTQ+ community telling The Los Angeles Times, "I feel like I don't do very much to help." Corra then further explained his shift to publicly speaking out against the bill. "I don't call senators or take action," they said. "I felt like I could be doing more."
here are those who encourage intolerance within our society that can create unsafe communities where children cannot be themselves without fear or shame, simply because we don't understand what it means to be different in America today.
Roy Disney, Charlee's father later wrote in an email to The Washington Times speaking out against Florida's Don't say Gay Bill, "Equality matters deeply to us, especially because our child, Charlee, is transgender and a proud member of the LGBTQ+ community."
The Walt Disney Company then went on to issue a formal a statement, stating that the bill "should never have been signed into law."
Roy Disney went on to tell the Washington times that "The fight isn't over, and we are determined to do everything we can to stop this from happening in other places."
Learning about gender and sexual diversity in school, being exposed to other students who may be gender non-conforming, or LGBTQ individuals in books, movies, or journalism can be a powerful way to help youth grow and affirm their own identities. Understanding that LGBTQ people exist in all communities, in all socio-economic backgrounds, with all varying levels of ability, can help youth better identify with positive role models, and feel less stigmatized and isolated.
The Trevor Project also found that LGBTQ youth who experienced discrimination had 4 times higher odds of attempting suicide. Discriminatory experiences may contribute to negative mental health outcomes for LGBTQ people, including a higher risk for suicide.
It's important that schools create safer spaces for LGBTQ youth, equip teachers and staff with diversity and LGBTQ-inclusive curriculum, and create curriculum that includes LGBTQ history, awareness, and social justice.
Schools should also provide gender- and sexual orientation-affirming resources such as LGBTQ clubs, mentors, and positive social environments, and finally, ensure that youth are not disciplined disproportionately because of their gender identity or sexual orientation.