Top 5 Best Cloning Willy Kits – How to Clone Your Penis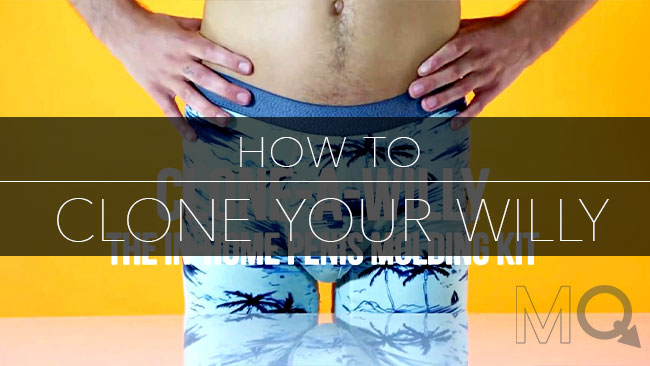 Looking to send a gift to your special someone? We've got just the present for you! Here is our guide to the best cloning willy kits and how to use them. Clone a Willy Kits are great for people who want to make a copy of their dicks and wrap it up for a special and unforgettable present.

What is a Clone-A-Willy Kit?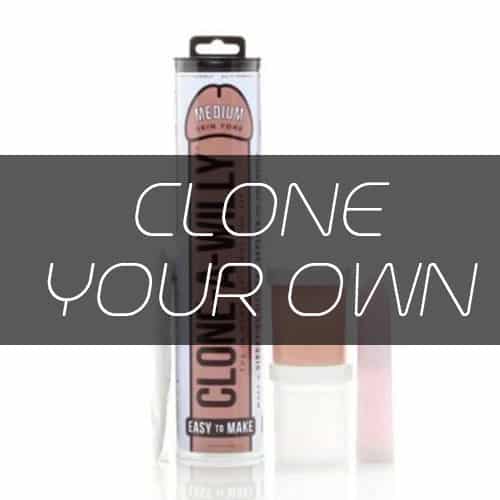 Don't worry, the thought of molding your cock is not as intimidating as you expected. In this article, we will give you detailed instructions on the right way to make a copy of your dick and make the process as smooth as possible. The molding process is also a good bonding experience, invite your partner to help you out, and give the result straight to them!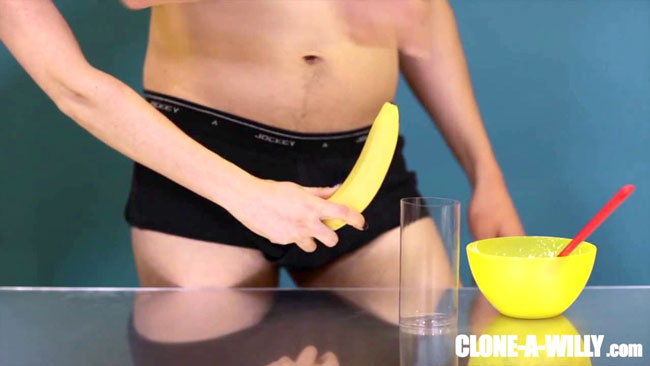 As the name states, these cloning kits make an exact copy of your own penis. Empire Labs makes the best cloning willy kits on the market. In fact, I believe they are the first and the only company to come out with this type of product. The kits provide you with all the ingredients that you need to make a perfect duplicate of your penis at home.
You won't need to go to a professional studio – all you need is some easy-to-find tools lying around in your kitchen and you are set to go!
The Best Cloning Willy Kits


We gathered 5 of the best cloning willy kits in a variety of colors and features. Your first step to making your own dildo is to pick out the perfect kit for you. All kits come with the necessity for this little DIY, and all the kits even have extra goodies to up your dildos a notch.
Clone A Willy – Classic Colors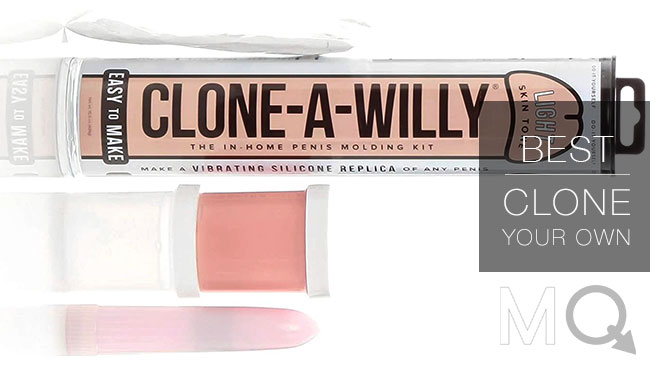 You can't go wrong with classic colors. It comes in three different shades, beige, tan, or brown, mimicking the colors closest to your actual skin tone. The material is made from a proprietary skin-like silicone.
MQ User Review:
This is a great kit! It gives my wife my exact thickness and curves while I am out of town. Commercial dildos and dong don't mimic the exact curves.
The materials are completely body-safe, it will not easily break when having contact with water-based lubricants. Having trouble choosing a color? Go classic!
Included Molding Kit
Body-Safe Silicone
Insertable Vibrating Motor
Maximum Length: 10 Inches
Skin Tone Colors

View on: MQ Store

Clone A Willy Plus + Balls Kit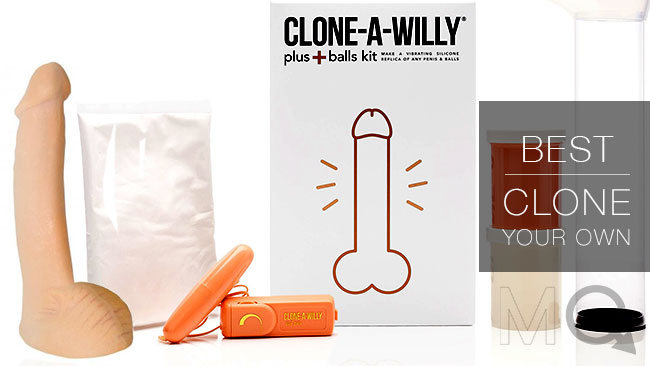 Do you have the balls to make a copy of your dick? I challenge you to not just make a dildo of your own penis, but your balls as well! This one-of-a-kind product is one of the best cloning willy kits out there, and dare I say, the ballsiest one!
It's one extra easy step, and you're able to make the replica more realistic than before! Want to give your partner all of you? This kit is a perfect choice.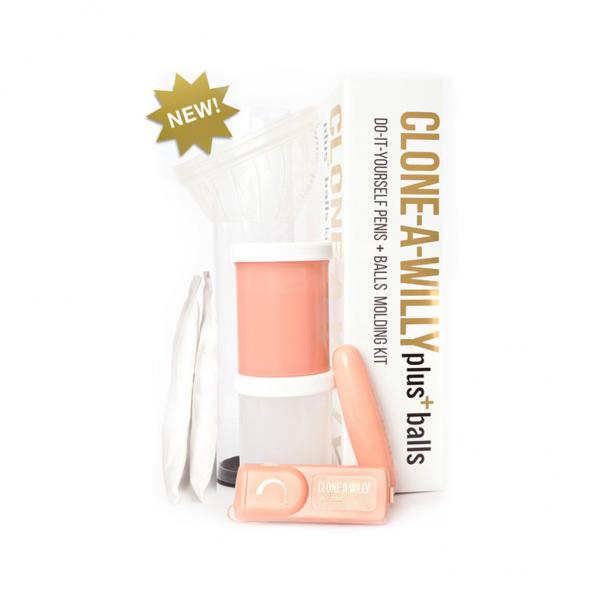 View on: MQ Store

Clone A Willy Kit – Glow In The Dark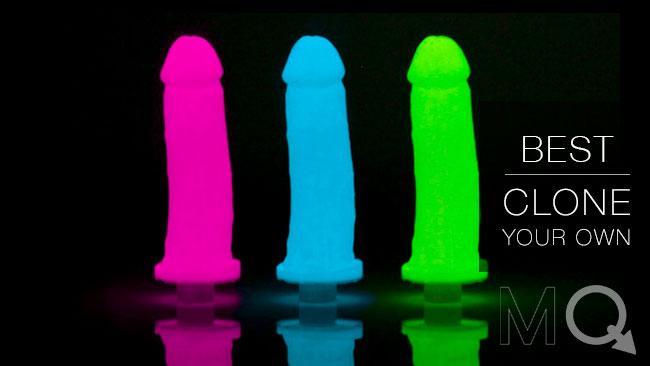 Ready for something funkier? Introducing one of the best cloning willy kits from this line but even better. Just follow the easy instruction and you'll have a toy that is the exact replica of your cock, and it glows in the dark!
This product is definitely one of a kind. Want to have the thrill of having sex with a glowy dildo in the dark that is molded straight from your own penis? You cannot pass down the opportunity of getting this kit!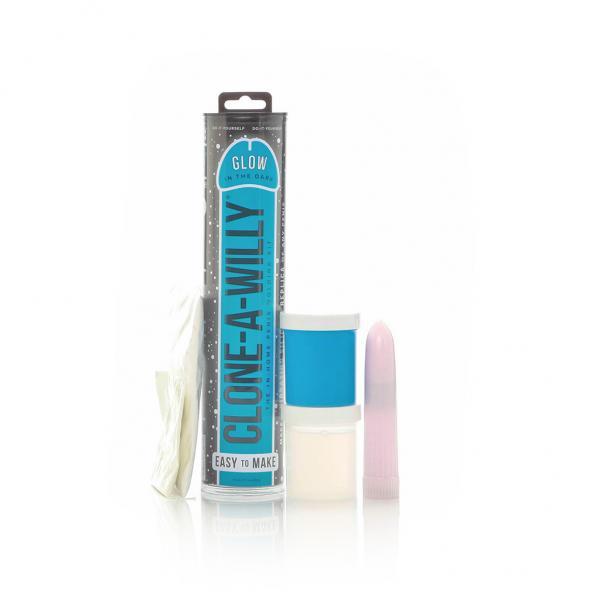 View on: MQ Store

Clone A Willy Neon Colors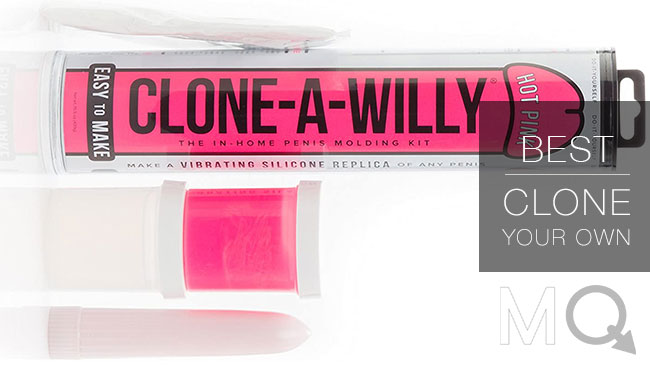 Now, all of these best cloning willy kits come with a vibrator, and all you need to choose is what colors do you want your own dildo to be. The neon colors are definitely some of the best-sellers within this line.
Hot pink, neon green, and neon purple pick whatever floats your boat. It's bold, eye-catching, and still a hundred percent the real copy of your cock.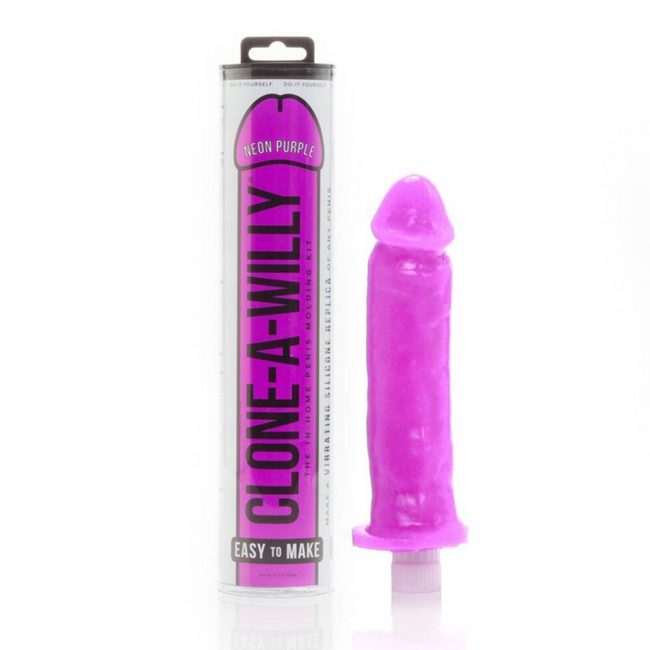 View on: MQ Store

Bonus: Clone a Pussy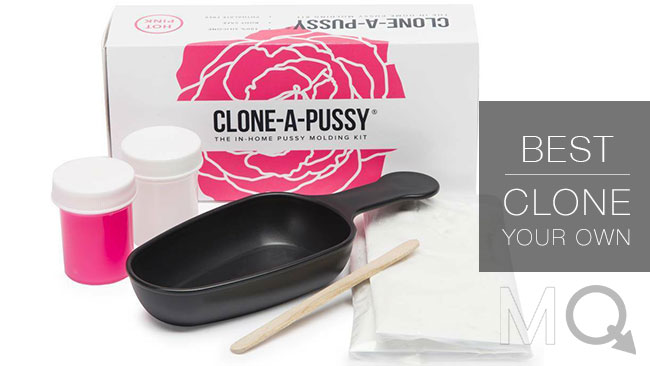 Apart from the 5 best cloning willy kits that we recommended, here is a bonus one for the ladies out there that want to join us on this fun DIY journey. Clone a pussy kit can turn your outer vagina into a realistic masturbator. A perfect gift for your partners.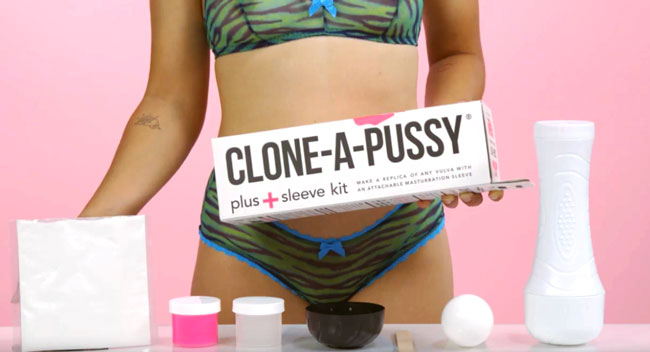 This kit includes the molding ingredients and a pleasure sleeve with easy instructions. You too can make a unique sex toy from the comfort of your own home.
View on: MQ Store

How to Use Your Clone a Willy Kit

After you choose the best cloning willy kit for our needs, it's time to learn how to use it. To start, set aside about 1-2 hours to prepare and mold your dildo. You will also need a private space and a few basic supplies.
What's Included in the Cloning Willy Kit?
Colored silicone of your choice.
Algae-based molding powder.
Molding tube. (2.5 inches wide, 11inch tall.)
Single-speed vibrator.
Instructions. (Super easy to follow.)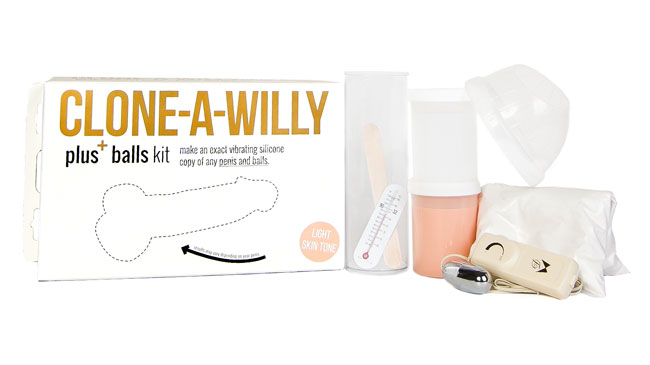 Gather Your Supplies
Besides the kit that offers most of the ingredients and tools that you need, there are still some things that you would want to gather before you start.
Measuring Cup
Large Mixing Bowl
Timer (Or your phone)
Scissors
Disposable Container
Large Mixing Spoon
4" Cardboard Square
Water
Measure & Cut Your Cloning Willy Kit
Place the tube next to your erect penis with the open end away from you, mark the plastic tube at least half an inch higher than the tip of your penis. Cut off the open end of your mark. This plastic tube will be the container for the molding ingredients.
Mix & Pour Mold
Mix 1 ¾ cup of 90 ℉ water and the molding powder from the kit in your mixing bowl for 45 seconds. Water first then the powder, if the consistency is a bit lumpy that's alright. Don't heat the water in a microwave or on a stove as it might get too hot.
Quickly pour all the mixture into the plastic tube while the tube is standing up. Now you'll have to act quickly, insert your erect cock into the tube before the molding gel sets in (before 2 minutes.).
Mold Your Penis
Hold the tube against your body for 1 to 2 minutes as you will start to feel the molding get solidified. Once the gel is hardened, gently remove yourself from the plastic tube. Congratulations, you've just finished the most difficult part.
If you want the best result, let your mold sit for 4 to 8 hours before moving onto the next step.
Pour Your Willy's Silicone
Pour out any water that has accumulated at the bottom of the mold. Mix the two jars of silicone in a disposable container for several minutes. If you picked the glow in the dark kit, it should come with a bag of glowing powder for you to mix in at this step. Use a wooden stir stick to get as much of the silicone out as possible.
Once you're done, very SLOWLY pour the silicone into the mold. Alright, we are almost there!
Insert Your Vibrator Bullet
Cut an "X" on your cardboard and push the vibrator through the cut until only the screw cap stick is out on one end. Insert the vibrator in the center of the mold, slowly push its way down until the cardboard is lying on the top of the tube. And now we wait.
Wait for Your Willy to Dry
Wait 24 hours before you gently remove the replica from its mold. And there you have it, your customized dildo that is the shape of your own penis!
Clone a Willy Kit Pro Tips:
If the shape of your penis is more curved, here is what you can do!
A sexy helper or your partner can make you stay erect during the process.
Too much body hair for this DIY? Trim it down or use some petroleum jelly to prevent damage.
This process can be very messy, make sure you do it in easy to clean places such as a bathtub or a shower.
These are our picks for the best cloning willy kits and how to use them. Do you have any favorites we forgot to mention? Let us know in the comments below!
Don't Forget to Clean your Willy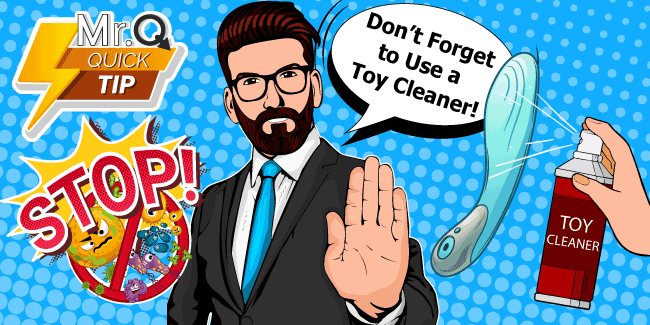 Remember to clean your dildo after every use. You can disinfect your sex toy with a simple toy cleaner. This will help extend the life of your toy and keep it in tip-top shape.
Toy cleaner is a great way to keep your toy fresh, hygienic, and odor-free.
View on MQ Store

Choose a Quality Lube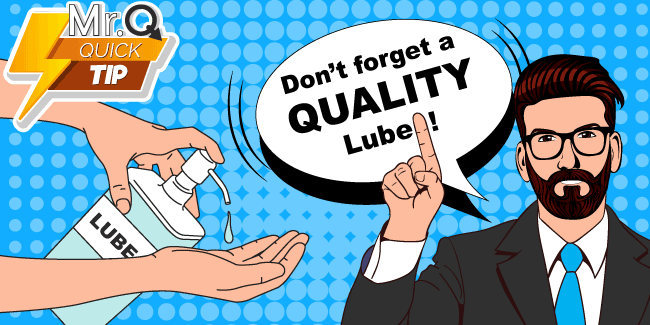 Choosing the right lube can help make your new dildo perform even better. Water lubes are natural feeling, toy friendly, and easy to clean up. Our favorite lube for most sex toys is Swiss Navy.
MQ Reader Review:
Smooth: "When I tried this lube not only did it feel excellent, but it didn't leave a sticky feeling afterward. It felt wonderful during sex. A little goes a long way and I will happily go back and pay for another bottle." – Ron
View on MQ Store

Best Cloning Willy Kits Wrap-Up
Those were our picks of the best cloning willy kits available right now. For more information about purchasing the right sex toys, you can read more of our MQ Guides here, or check out more in-depth sex toy guides below!